Piero Puliti, fashion lover.
Since 1994 – Florence.
Piero Puliti was born in Florence in one of the most characteristic and popular districts: San Frediano. In this area of the other side of the Arno river,, a large number of artisan workshops of various kinds were concentrated. It is breathing this air that in Piero emerges and develops a strong sensitivity to the compositions of materials and unusual colors.
Subsequently his love for the world of clothing drives him to carve out a space inside the stores that in Florence in the 70s guided the taste and trends, creating real costume phenomena. Leaving the sale, Piero focuses on creating ready fashion, both for men and women; it is a field that needs continuously new ideas, where products are immediately subject to market checks: a great gym for a creative.
For many years, however, the dream in Piero's drawer remains to have a space of its own in the heart of Florence: a small shop where his creations, his taste and his style in furniture can find full expression.
In 1994 this dream came true when the Piero Puliti store opened in Via Del Corso. It is the first in Florence to offer only shirts and ties, with a wide and very selected choice of fabrics. The cottons chosen come from the best cotton mills in Italy and the ties, made by important silk mills in Como, are designed by Piero exclusively for his shop.
The spirit of innovation and the continuous search for improvement have led Piero to expand the store's product offering, which now also sells hats, waistcoats, scarves and suspenders, twins and clutches.
In contrast to the approval of the contemporary landscape, Piero Puliti remains a traditional store, an oase where you can buy the real Made in Italy, unique and personal products. Piero's love for his work is reflected in the way he composes the windows, which illuminate the face of the viewer, and organizes the interior of the small shop where nothing is left to chance, but everything finds its place in a general harmony. It is the same passion with which Piero welcomes and advises his customers in choosing a tie or shirt for a special occasion, for a gift or simply for the pleasure of having a new and precious garment in the wardrobe.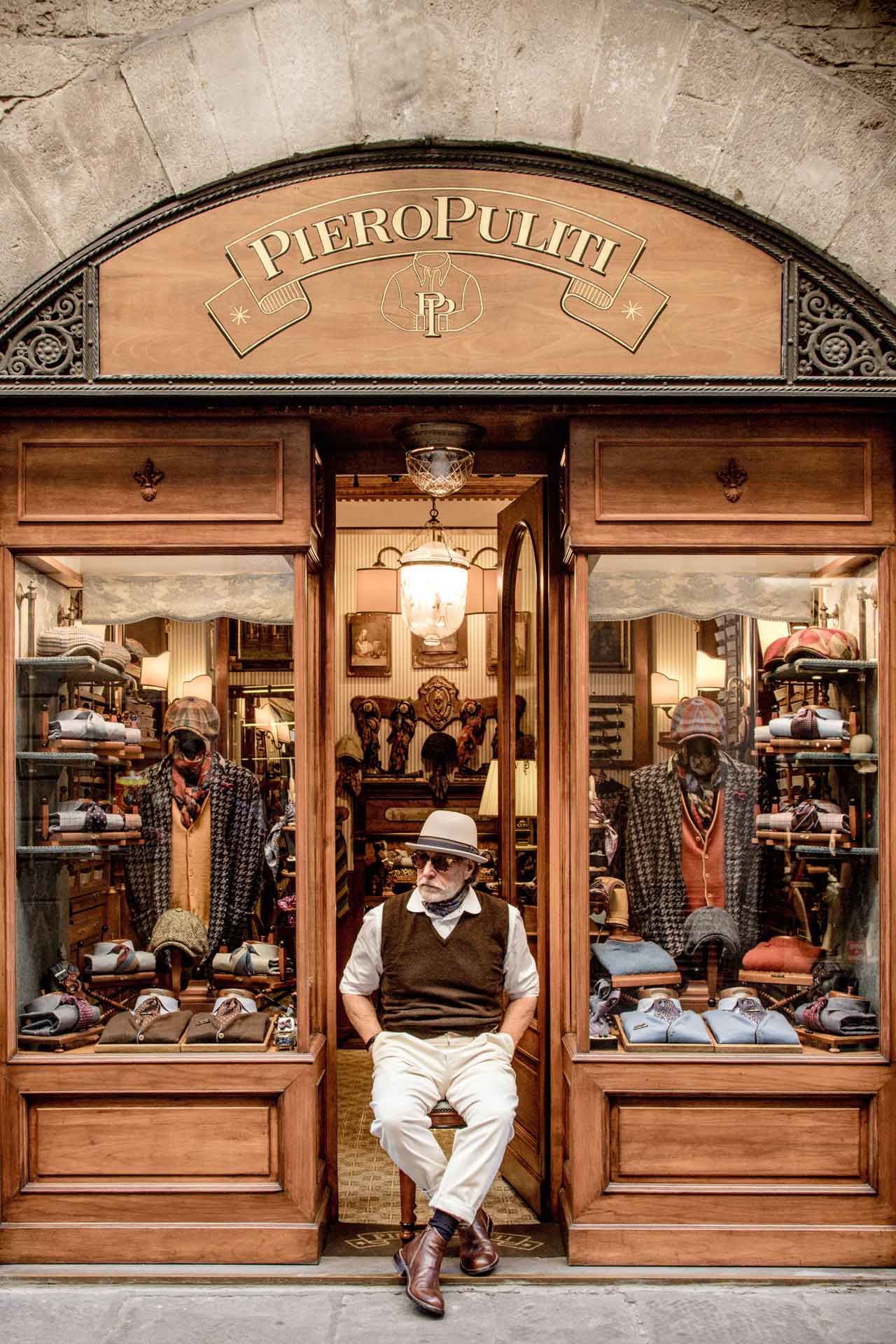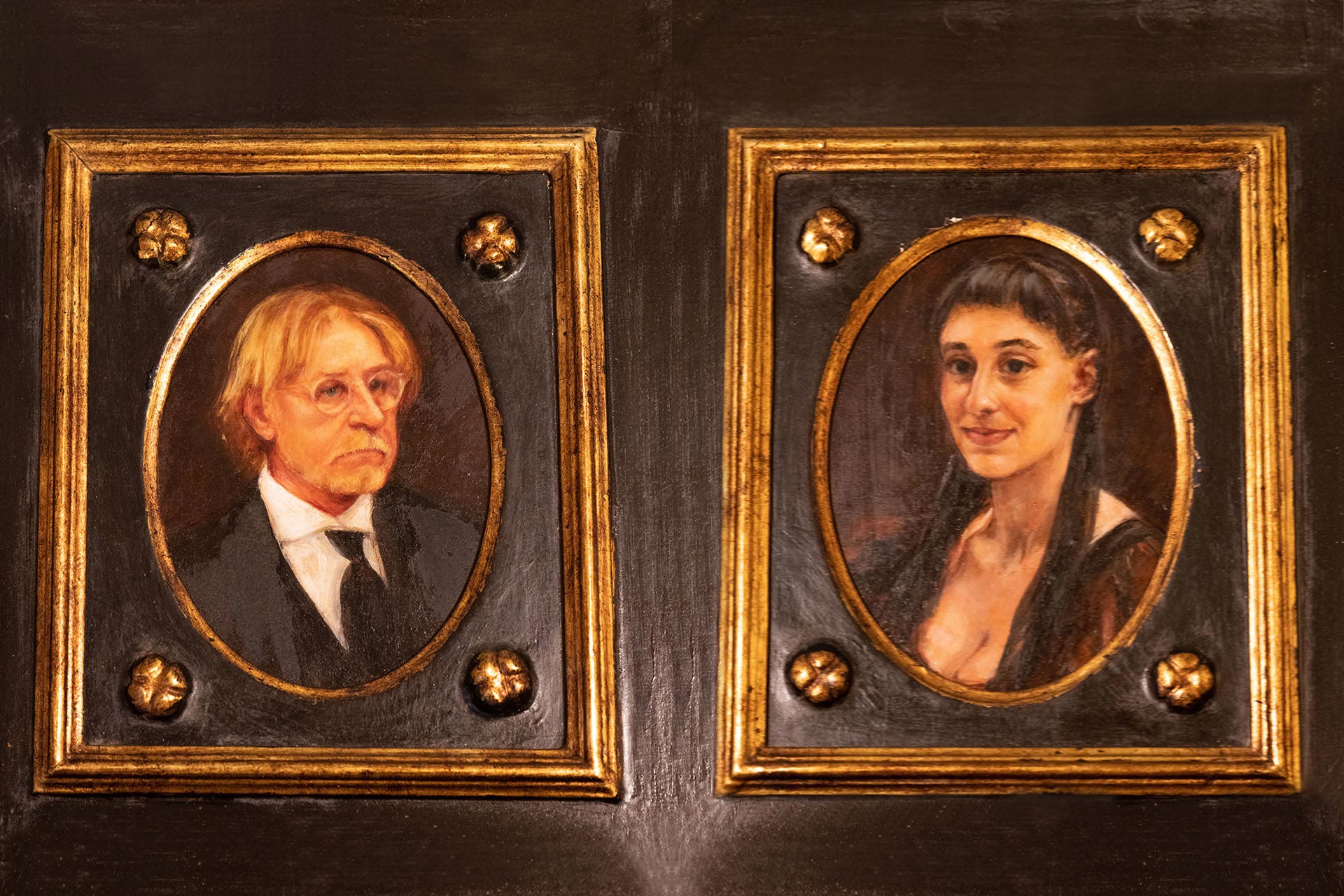 "Do what you love, with whom you love.
is the symbol of success."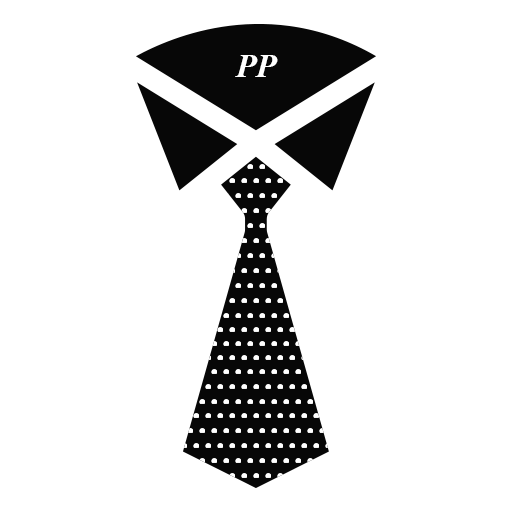 "The search for beauty is the beacon that illuminates creativity"